GreenSky Financing offers installment loans and revolving credit lines. Their financing professionals and will help you determine which financing option is best for you and the procedures you need. Click on the button below to check your financing rate now with no impact to your credit score!

CareCredit is here to help you pay for treatment and procedures that your insurance may not cover. We offer no interest financing or low minimum monthly payment options. You don't have to worry about saving up for the procedures you want and need. For information or to apply online, click the button below.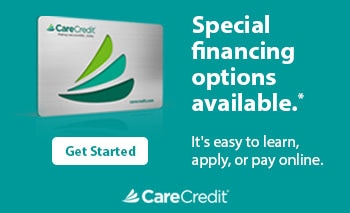 For patients seeking orthodontic or Invisalign treatment, Orthobanc is a convenient payment plan that makes orthodontics and Invisalign more affordable for our patients. Orthobanc allows affordable monthly payments to be auto-deducted from a checking account or credit card over the course of your treatment length. For more information on Orthobanc, ask one of our team members at Hildebrand Estivo!